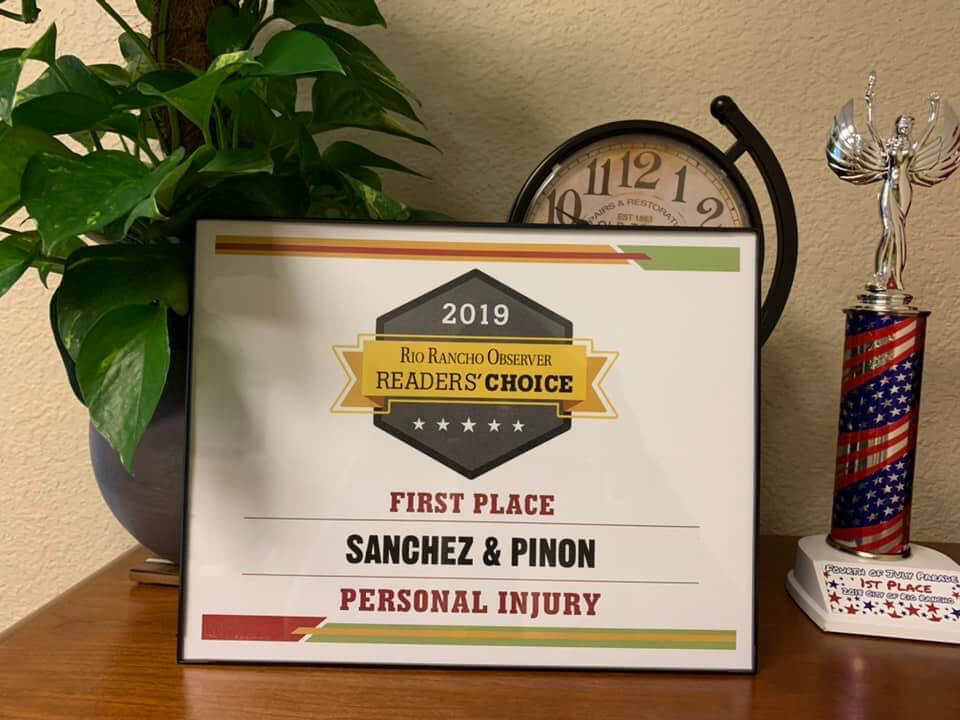 On October 22, 2019, Sanchez and Piñon accepted an award for the Best Personal Injury Attorney in Rio Rancho. The awards were presented by the Rio Rancho Observer as a part of their 2019 Readers' Choice Awards. The Readers' Choice Awards are voted on yearly by Rio Rancho locals and include over 280 categories. Out of three options for personal injury attorneys, Sanchez and Piñon were voted the best.
Sanchez and Piñon live and work in Rio Rancho and are proud to have provided diligent, aggressive, and compassionate representation since 2010. The firm represents clients who have suffered injuries due to auto accidents, motorcycle accidents, drunk drivers, and more.
If you are looking for legal representation for your personal injury claim, contact Sanchez and Piñon, Rio Rancho's best personal injury attorneys.